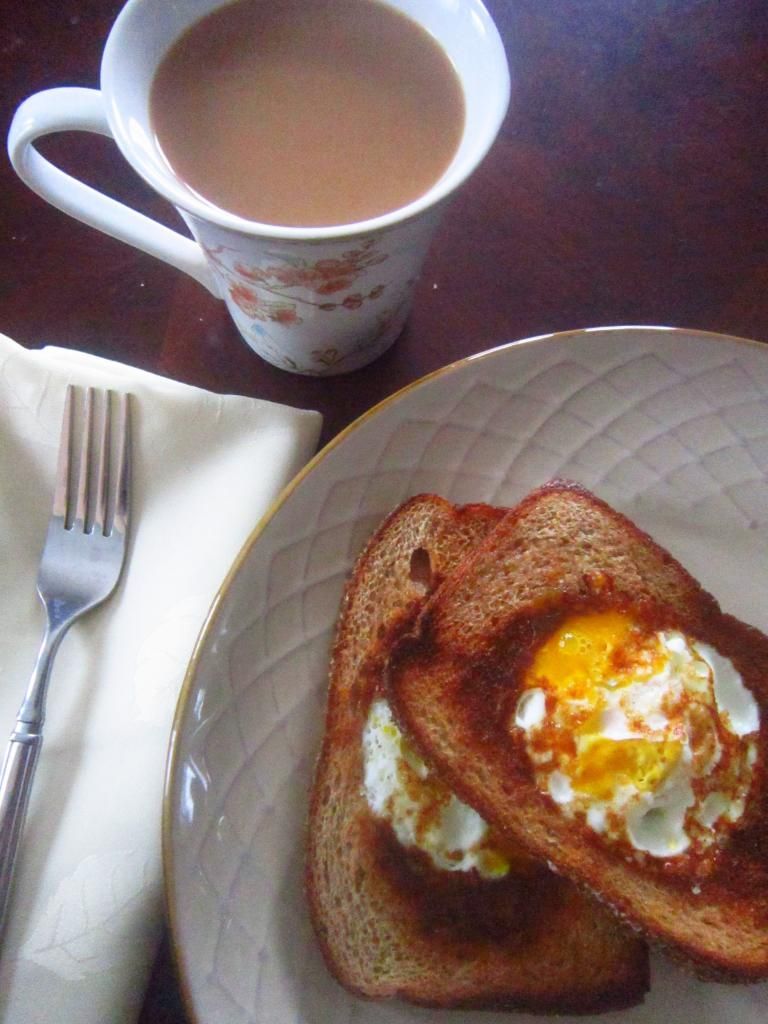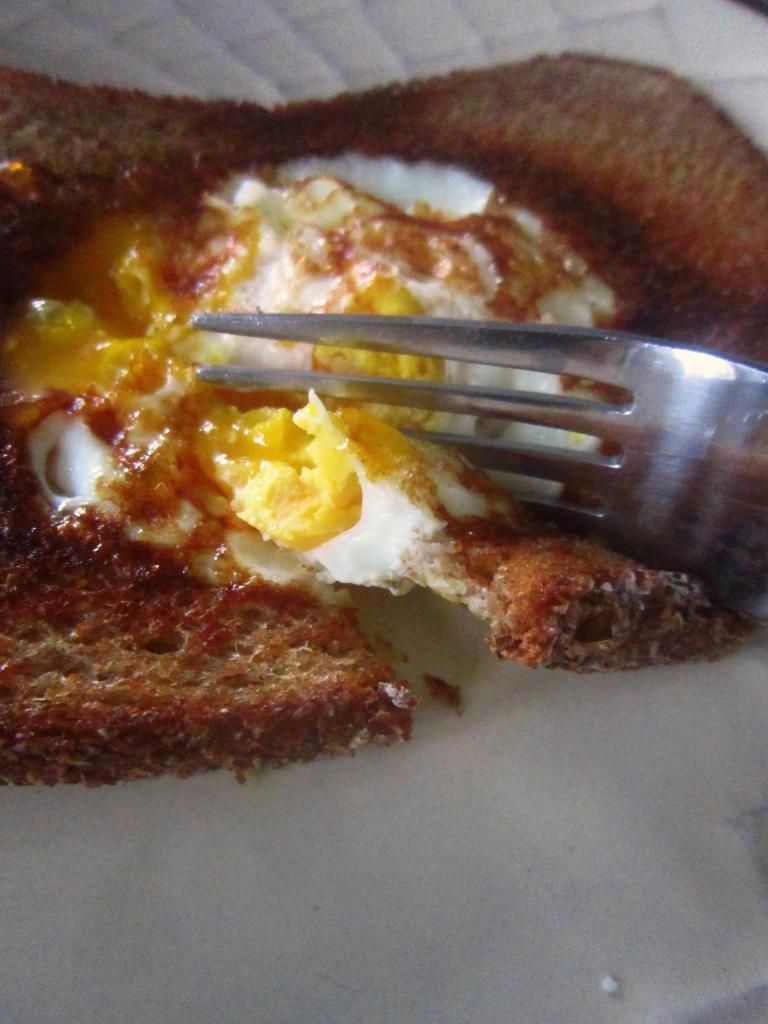 Weekend breakfast is one of my favorite things. During the week I'm usually too busy getting the girls up and dressed to really mess with my own breakfast beyond a quick smoothie or breakfast "cookie."
So when Saturday rolls around I get pretty excited about slowly drinking coffee
(mmm...coffee!)
with the husband while we enjoy a real breakfast.
One of our go-to options is the classic Eggs in a Basket. Some people call them Egg in a Hole but basket sounds cuter so that's what I stick with.
This simple but rustic breakfast is buttery, piping hot, toasted but yet soft and delicate in the middle. If you've never tried them before, you need to rush off to the kitchen here in a minute. They make a perfect late night snack too!
2 servings
4 slices of bread
4 eggs
2 tbsp. butter
salt and pepper
Heat a large skillet over medium-high heat. Use a glass or round cookie cutter to cut out the center of each slice of bread. Add butter to the skillet; when the butter has melted, place the bread in the skillet and crack and egg into the middle of each piece. Sprinkle with salt and pepper. Allow to cook for about 2 minutes, flip the bread using a spatula. Cook for another minute and then serve! If you like your egg yolks cooked completely, you can cook it longer but I promise it tastes best when they're still a bit runny.